Admins and scholars can always make contact with each other via bursverenler.org

When examining an application form, admins can see Messages section on the right site of the page. Everything written in this dialogue box is delivered to applicant, via an e-mail message, and saved to the system, when admin clicks SEND button. If the institution has more than one admin, all the admins can also see this dialogue.
Applicants reach the communication page, shown below, when they click Click here for Scholarship Application Results on the main page. They see all the scholarship they applied for, one under the other, check their current statuses, and find messages, sent by scholarship executives.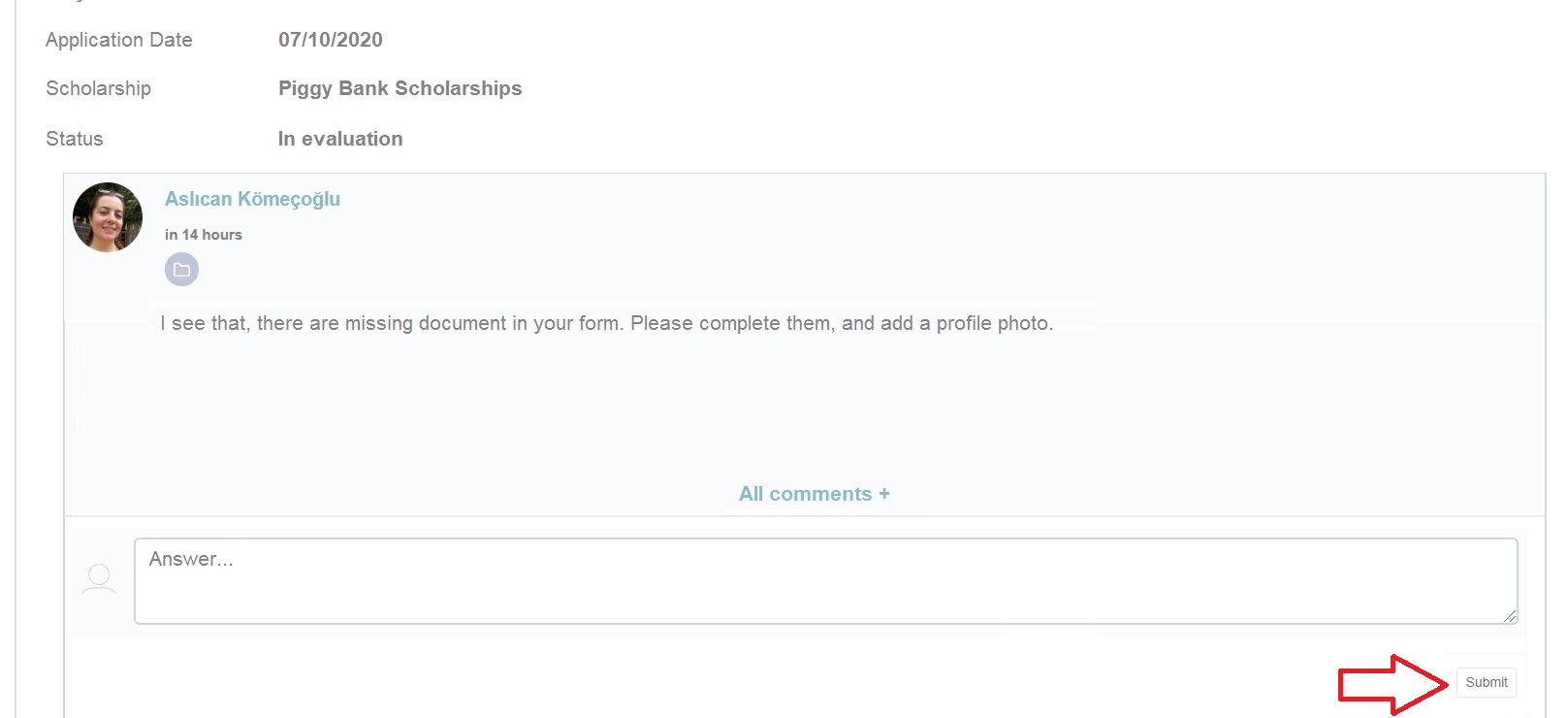 The message is shown rightmost the application form as seen below.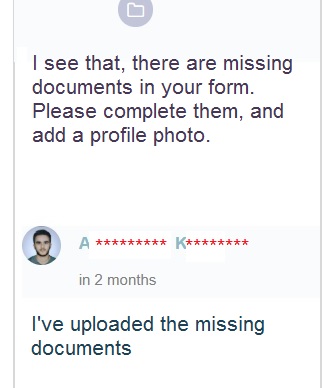 Who did the admin write messages to?
Did the applicant reply?
these should be followed. For this, a
communication query is added to the
admin panel.

Information Request from Institution: When this query is chosen, situations in which admin requested for information, but left unanswered. (It changes automatically, when the admin sends a message.)
Information Request Answered: It changes automatically, when the applicant answers. Admins can query who answered the message, and see the messages.



After COVID-19 Pandemics, interviews can be more likely to be web-based. In addition, admins can always reach scholarship applicants via phone or e-mail.