There are two ways for this: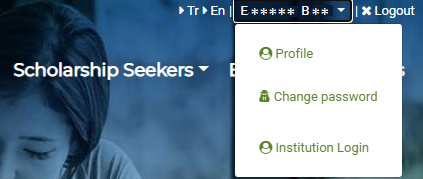 After logging in to the website, you can click on your name uppermost the site and change your password; or go to your profile to upload your photo, by clicking profile.
(Profile photos of admins and applicants can be seen by each other when they communicate via messages over website. Therefore, the applicant will be able to know which admin has written the message.)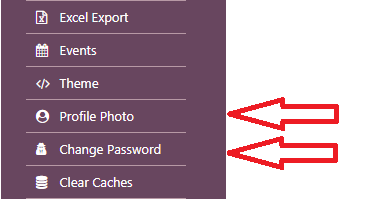 Admins can do the same transaction from the left-side menu in the admin panel, after clicking Institution Panel.