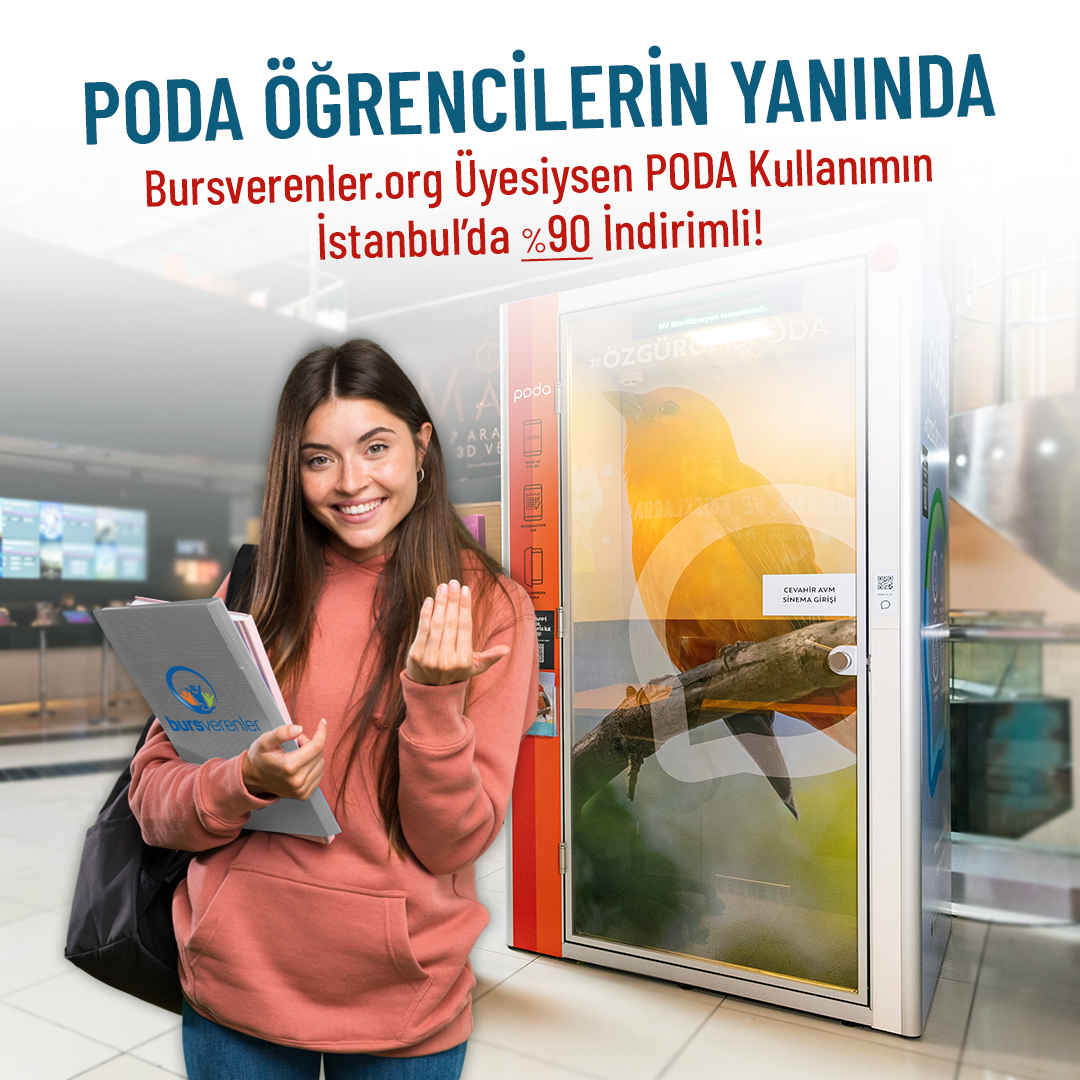 Use PODA with the code "burs22", Get 90% discount

PODA is a UV-sterilized platform that supports you to work in a private area with fast internet access. PODA, which is reserved with a membership system through the mobile application, supports you to work freely whenever you want, safely and comfortably. The air conditioning system creates a comfortable working environment.
All students who are members of bursverenler.org can use PODA's with 90% discount. Come to PODA and experience the most perfect way of studying and preparing homework! (Only 6 TL per hour after %90 discount)
HOW TO USE:
*To benefit from the campaign, download the Poda application to your mobile phone and complete your membership.
*Select the desired Poda from the "Find Poda" page in the application.
*Select the date and time range you want to reserve.
*Press the "Create Reservation" button, enter the discount code defined for you on the next page and press the Apply button.
*Pay the discounted amount with your Credit or Debit card.
*At the reservation time, read the QR Code on the Poda door via the application and open the door.
*Enjoy comfortable and safe working at Poda, which has been sterilized with its high-speed internet for you.

*The discount code application is valid until 30 June 2022.